Glittering Threads
|
home




My Africa in Spirit

Introducing The African Spirit Collection of Cloth Doll Patterns!
Second in the series: Shartari (shar-tar-ree)
which means Most Beautiful Mountain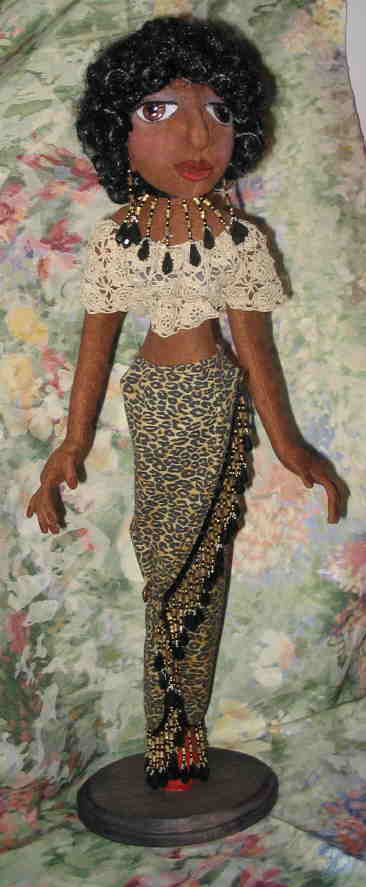 Coming October 15th! Just putting on the finishing touches.
She stand 20" and is all cloth. The Original soon to be in someones personal collection.
A beginner/intermediate skill all cloth stump doll.
She stands 20" tall on a wooden plaque with dowel.
She has articulated fingers and a wire armatured bodyand wears a size 10 doll wig.
$12.00 PPD
for more information email me at:
First in the Series: Dream Spirit- African Woman
A 24" all cloth doll, legs made right onto the body. Arms and Head made separate, arms wired. Directions for the dress and dress fabric is included in this basic beginner doll pattern. The technique for the dress fabric is called Spiraling.
$7.00 PPD