The Shoe Challenge!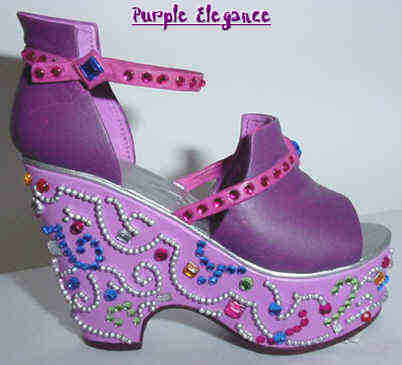 And what is the challenge all about?
Simple, Make your own or decorate a Pair Shoes in the size of 7 to 10. Use what ever medium you work with, be it cloth, polymer or leather. It is completely up to you. Go grand and outlandish! Go wild and out of your box for this one. Check the next page for more information and the rules.
ONE ENTRY PER PERSON PLEASE!
By Sandra Corson-Walker!